Fans von Retro-Games können sich bald auf eine Zeitreise begeben und 100 klassische Atari– und Arcade-Titel mit "Atari Flashback Classics – Volume 1& 2" auf der PlayStation 4 und Xbox One erleben.
Atari Flashback Classics erscheinen als zwei separate Spiele, vollgepackt mit jeweils 50 Titeln wie Combat, Centipede, Swordquest, Star Raiders, Asteroids, Haunted House, Adventure und Major Havoc – alle als HD-Remaster.
Außerdem enthalten sind zahlreiche klassische Artworks und neue Ingame-Features. Zudem können Spieler im Online Modus in weltweiten Ranglisten nach Highscores jagen und Achievements sammeln.
Gesamte Liste der Spiele auf Volume 1: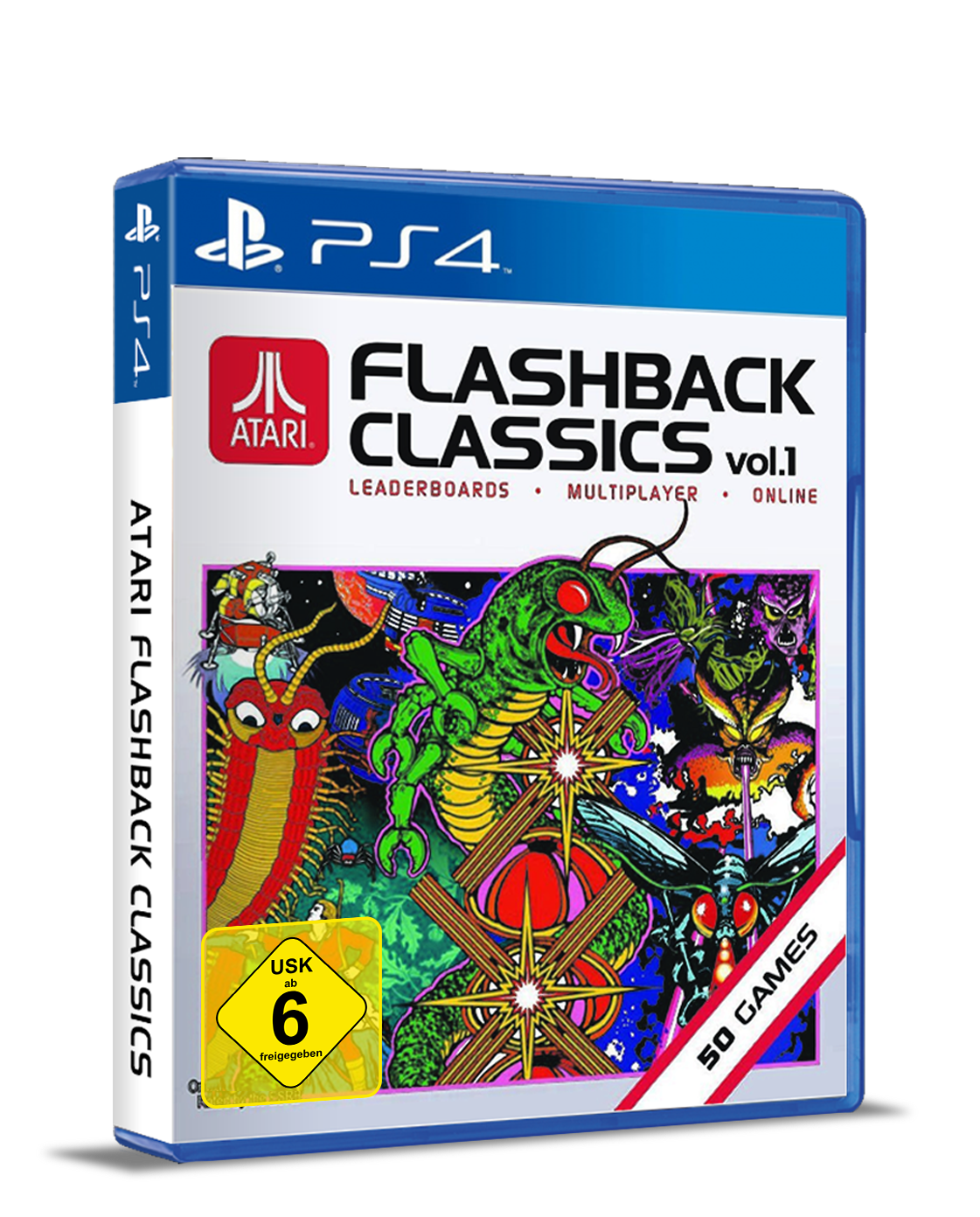 3-D Tic-Tac-Toe Air-Sea Battle, Backgammon, Basketball, Black Widow (Arcade), Blackjack, Bowling, Canyon Bomber, Centipede, Centipede (Arcade), Circus Atari, Combat, Combat 2, Desert Falcon, Dodge 'Em, Fatal Run, Football, Home Run, Human Cannonball, Liberator (Arcade), Lunar Lander (Arcade), Millipede, Millipede (Arcade), Miniature Golf, Pong (Arcade), Quadrun, Radar Lock, Realsports Boxing, Realsports Football, Realsports Soccer, Realsports Volleyball, Save Mary, Slot Machine, Slot Racers, Space Duel (Arcade), Sprint Master, Star Raiders, Steeplechase, Stunt Cycle, Super Baseball, Super Football, Swordquest: Earthworld, Swordquest: Fireworld, Swordquest: Waterworld, Tempest, Tempest (Arcade), Video Olympics, Warlords, Warlords (Arcade), Yars' Revenge.
Gesamte Liste der Spiele auf Volume 2: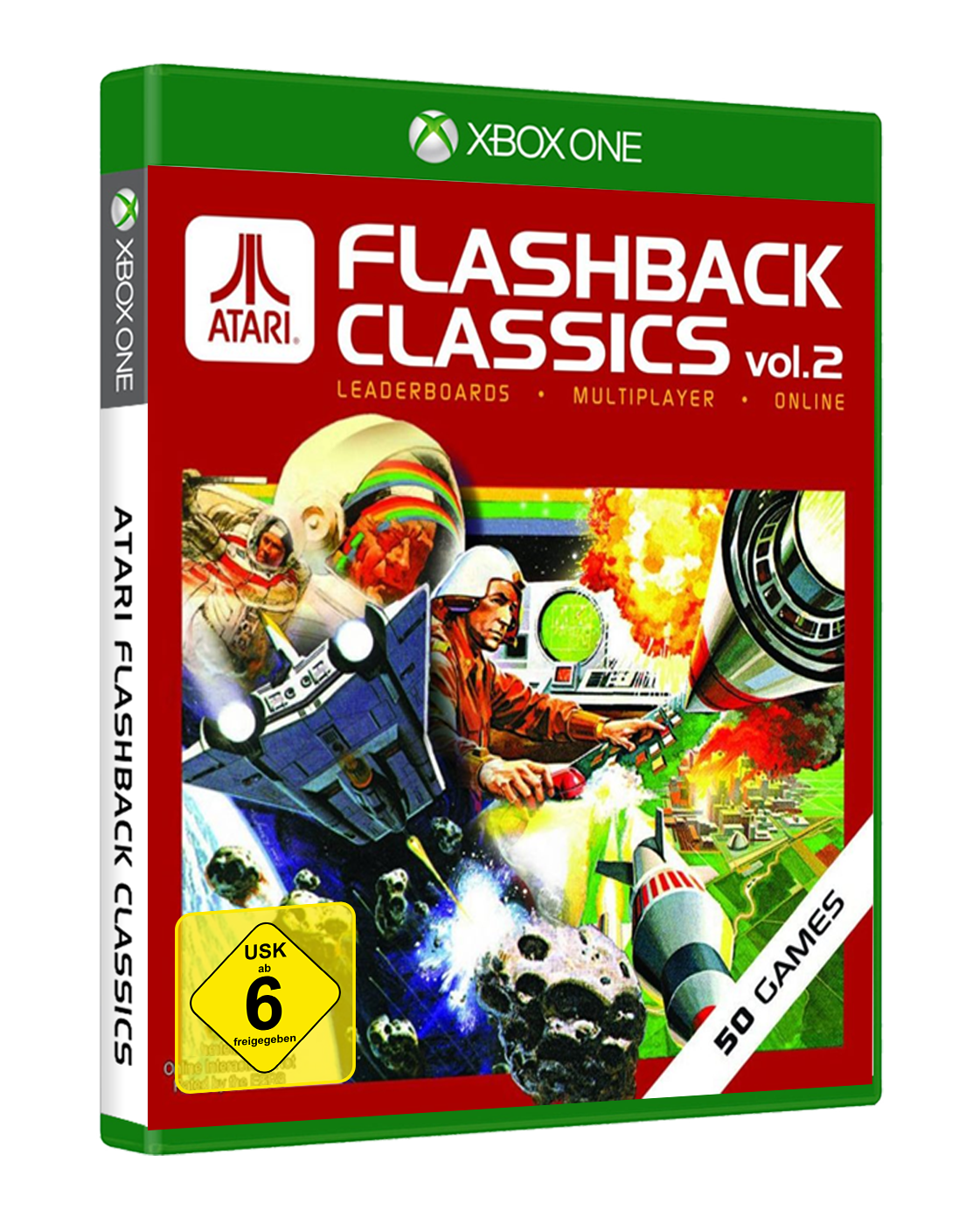 A Game of Concentration, Adventure, Asteroids, Asteroids (Arcade), Asteroids Deluxe (Arcade), Atari Video Cube, Basic Math, Brain Games, Breakout, Casino, Championship Soccer, Checkers, Chess, Codebreaker, Crystal Castles, Crystal Castles (Arcade), Demons to Diamonds, Double Dunk, Flag Capture, Golf, Gravitar, Gravitar (Arcade), Hangman, Haunted House, Major Havoc (Arcade), Maze Craze, Missile Command, Missile Command (Arcade), Night Driver, Off the Wall, Outlaw, Race, Realsports Baseball, Realsports Basketball, Realsports Tennis, Redbaron (Arcade), Return to Haunted House, Secret Quest, Sentinel, Sky Diver, Spacewar, Sprint (Arcade), Starship, Stellar Track, Street Racer, Sub Commander, Super Breakout, Super Breakout (Arcade), Surround, Video Pinball.
"Atari Flashback Classics" – Volume 1 und 2 erscheinen am 31. März 2017 auf der PlayStation 4 und Xbox One.